TRAUMA-INFORMED EXPRESSIVE ARTS THERAPY*
Expressive arts therapy is a dynamic therapeutic approach, especially for those who have experienced trauma, expressive arts therapy engages non-verbal parts of the brain through the use and creation of art, music, dance, movement, writing/storytelling, play/imagination, and sandtray to heal and build resiliency.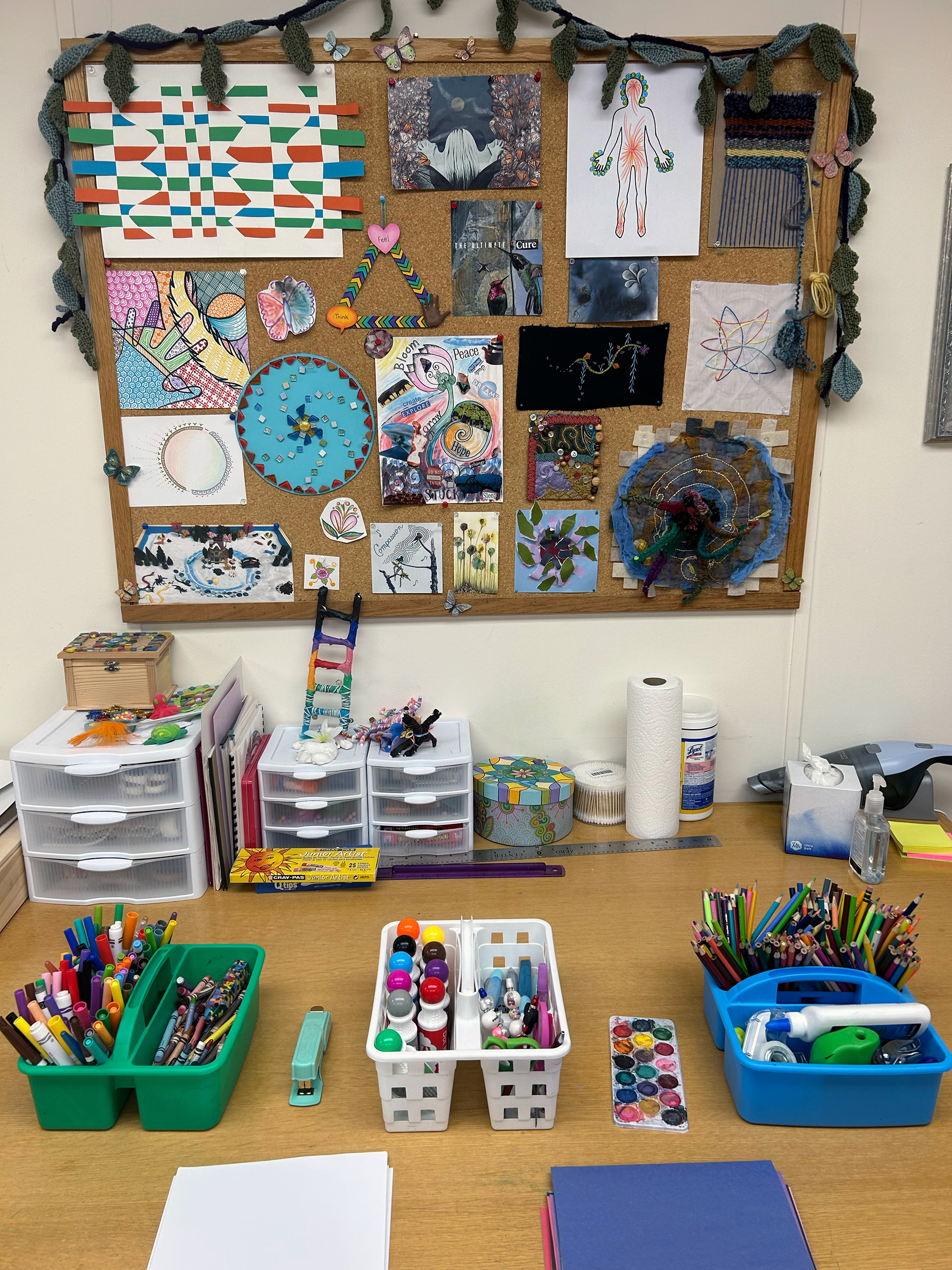 All artwork and sandtray samples are by Susanna Fields-Kuehl. To protect confidentiality, client samples are never displayed.