"You can discover more about a person in an hour of play than a year of conversation." —Plato
Play therapy is an evidence-based approach to therapy that builds on the normal communicative and learning processes of children where toys are the child's words and play is the child's language. Through play therapy, children explore new and creative solutions to problems, develop respect and acceptance of self and others, increase responsibility, learn to experience and express emotion, cultivate empathy, enhance social and relational skills, and improve self-efficacy. 

This dynamic therapeutic approach uses play as a means of expressing, processing, and resolving various mental health and psychosocial issues, including (but not limited to) depression, anxiety, ADHD, autism, grief and loss, trauma, academic and social development, family transitions and divorce, and self-esteem issues.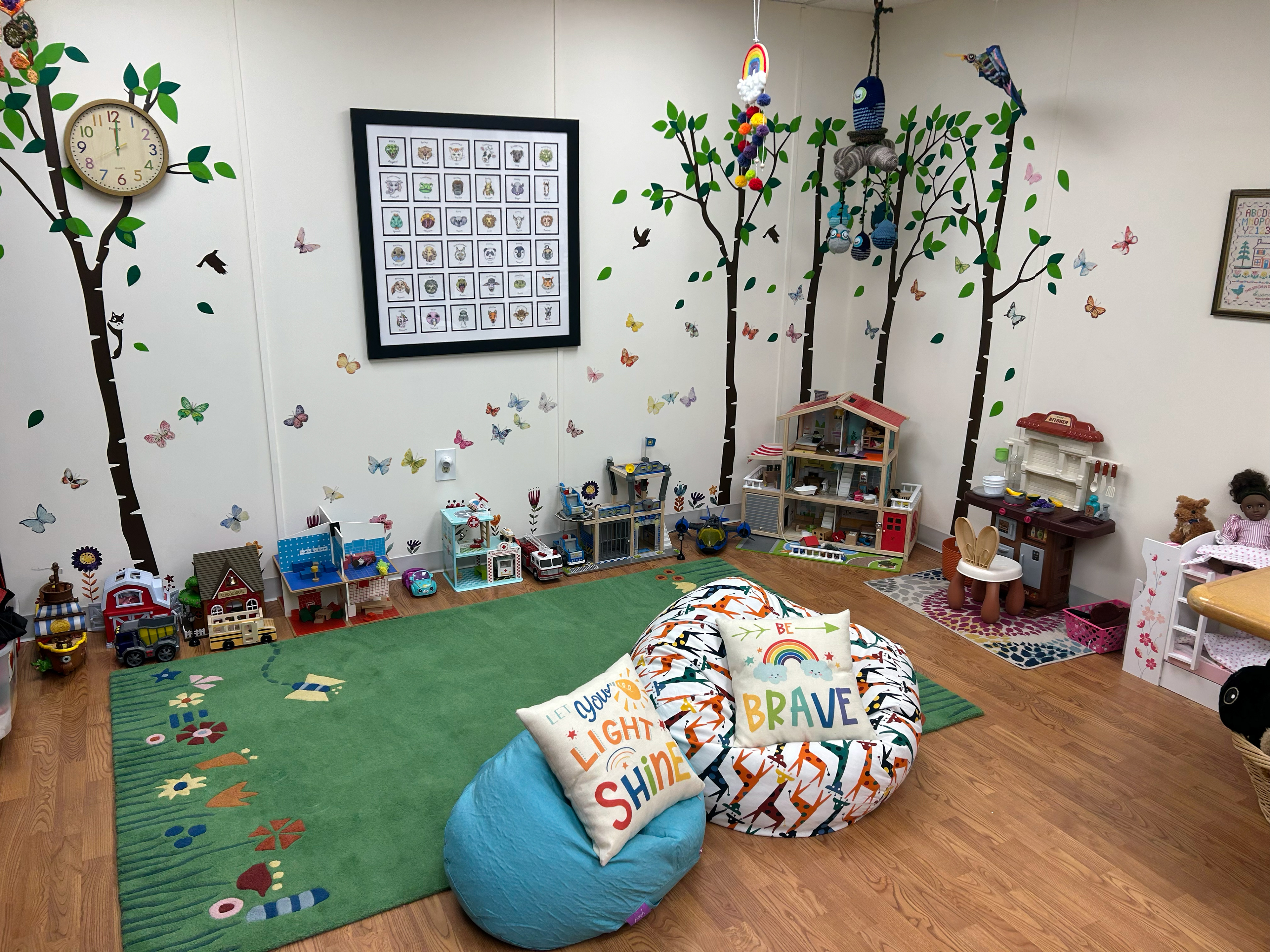 Does my child need play therapy?
Throughout their lives, most children go through difficult times, such as the divorce of their parents, trouble making friends, or adjusting to changes at school or home. Some children need more help than others to get through these times. If you or other adults in your child's life are concerned about your child's behavior, play therapy can help. It is the most appropriate treatment for helping your child work through difficult times and helping you gain a better understanding of what your child is going through.
What is the difference between play therapy and playing with my child at home?
Play therapists are specifically trained to provide an environment of acceptance, empathy and understanding in the play therapy room. Play therapy is not the same thing as playing. Play therapy uses the child's natural tendency to "play out" their reactions to life situations, in the presence of a trained play therapist, to help the child feel accepted and understood and gain a sense of control or understanding of difficult situations.
AND IT'S NOT JUST FOR CHILDREN!
As a (mostly) non-verbal means of expression, play therapy expands one's ability to communicate in other forms, including use of sand and the expressive arts.
*Susanna is a Registered Play Therapist (RPT). I

n addition to the requirements for her MA in Mental Health Counseling and her unconditional counseling license, she also completed an additional 150 hours of play therapy instruction, over 350 hours of play therapy experience, and 35 hours of supervision. To maintain this registration she takes continuing education credits on a regular basis.